Buy with Confidence
We offer professional end user support and free small item returns.
Free shipping and free returns
Free shipping and free returns on all non-equipment purchases.
Have Peace of Mind
PurePressure's customer satisfaction guarantee means you don't have to worry.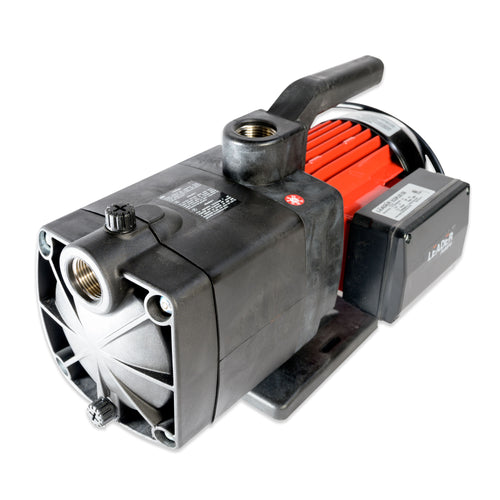 Fill and drain water in your Bruteless system with ease
Customize your Bruteless system
Use one pump or multiple to customize your Bruteless hash washing setup for your operation's specific water draining and filling needs. Each pump purchased comes with two sanitary clamp fittings and is meant to work with our Bruteless Complete 2 Hose Kit which is available as an optional add on.
Dramatically increased hash washing efficiency gains
These pumps help increase your water recirculation efficiency significantly when washing bubble hash. The suction created from the pump can also improve the flow of water through your filtration bags for easier draining and collection.
Works perfectly with our Bruteless Complete 2 Hose Kit
Using the Bruteless Complete 2 Hose Kit your pump can easily connect to water sources or drains to move water from the top to the bottom of your hash washing setup quickly.
Lab friendly
Each pump features a reliable 1/2hp motor and operates on 110v power.
Technical specifications
Maximum flow rate of 27 gallons per minute
Low noise
Electrical information: 115v, 7 amps peak draw, 805 watts, 60 Hz, 5-15P plug, no dedicated circuit required
Warranty information
Each pump comes with a 2 year manufacturer's warranty.
More information
Please note: this pump is meant specifically for water filling and draining post-collection and is not intended to move hash-laden water. We strongly suggest using our food grade
PurePressure Pneumatic Hash Pump
for moving water from your wash vessel to your drain vessel.